Hi All,
The Official Website has been updated, and with a confirmed Release Date of the 20th December in Japan!, to accompany this information a "Treasure Box" edition has also been announced! (Pictured Below)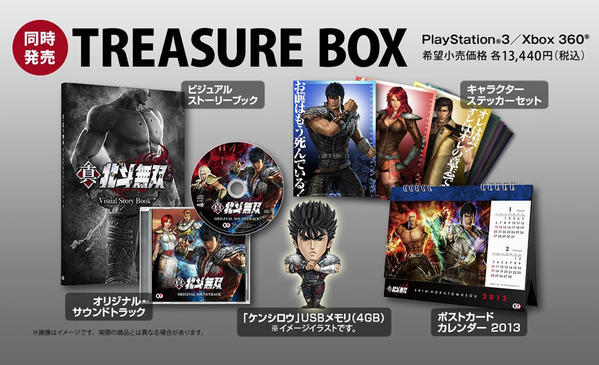 Contents of the Treasure Box is as follows.
◆ Game Software "Shin Hokuto Musou"
◆ Visual Story Book
◆ Original Soundtrack
◆ Character Sticker Set
◆ "Kenshiro" USB memory (4GB)
◆ Post Card Calendar 2013
Also, according to Tecmo Koei, we will be shown a Trailer tomorrow!
As always, stay tuned for more info!
Thanks!